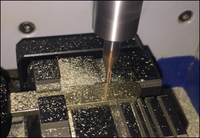 About Us - FasterAutoKeys
We originally started on eBay as one of the first to provide automotive keys with a cutting service by photo in 2017.

We're known on YouTube as FasterAutoKeys. We help people save with key DIY tutorials and resources buying a new key or fixing an old key with over a million total views.

All keys ordered with a cutting service are guaranteed to work. If we can't make the cut work, we'll offer a return for a full refund. Located in the USA.

| YouTube Page | FAQ | Return Policy |
Testimonials
Your nickname makes honor to your speed delivering cut keys. Thanks

santiag0_1
Just got the key. Works great and all functions. Thank you saved lots of money.

usjua_00xsuvbow
EXCELLENT SERVICE. KEY FIT PERFECT. BUY WITH CONFIDENCE!!

hijochepa